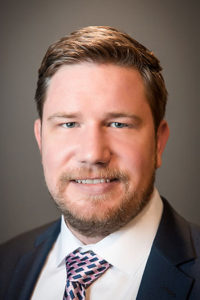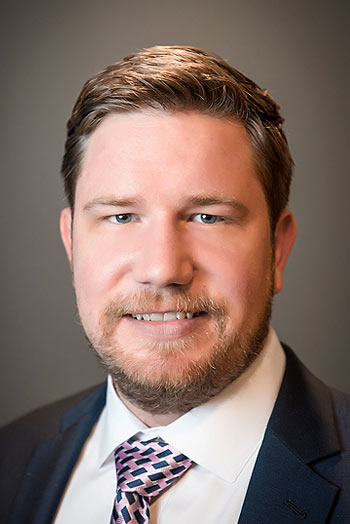 Houston – Ben Ruemke, a respected trial lawyer, business partner and best friend, who used his passion for the law to fight for injured individuals, passed away on Monday, August 9, 2021, at the age of 39, from natural causes.
A managing partner and shareholder in Paranjpe Mahadass Ruemke, LLP, Mr. Ruemke oversaw the firm's highly respected personal injury practice, where he was known for his commitment to his clients' causes and formidable skill before judges and juries.
"Ben had a deep-rooted passion for representing individuals wronged by society," said PMR Law co-founder Tej Paranjpe. "He was the most genuine person, a caring, excellent attorney, dedicated to serving his clients, his firm, and the legal community at large. He truly placed his clients' interests ahead of everything else, and they loved him for that."
"To us, Ben was more than our business partner," Mr. Paranjpe added. "He was family. We know he would want us to continue our work at the firm, and we will honor his legacy by doing just that. Our prayers remain with his family. We are here for any support they need."
Mr. Ruemke represented plaintiffs in a wide range of legal disputes, including pharmaceutical litigation, labor law, human trafficking, medical malpractice and personal injury. His work included standout verdicts on behalf of personal injury victims, victims of human trafficking, and the successful representation of more than 200 individuals injured by dangerous drugs.
"Ben excelled as a trial attorney," said PMR Law co-founder Raj Mahadass. "He was the kind of attorney you wanted in your corner. More importantly, he was the kind of person you wanted as a friend, and he treated his clients like friends or family. To everyone, he exuded love, warmth, and positivity. Our staff would lean on Ben for support; he was a mentor to many, and the best friend one could ever have. We are devasted by this loss."
Respected among his peers on both sides of the bar, Mr. Ruemke held numerous leadership positions in the legal community and was dedicated to upholding the profession's highest standards.
A 2011 graduate of South Texas College of Law, Mr. Ruemke received a Bachelor of Arts degree in History from the University of California, Los Angeles. He grew up in Arlington, Virginia, and was born in Mississippi. He is survived by his father, stepmother, brother and stepbrother.
Mr. Ruemke's family will celebrate his life Saturday, August 21, at noon at his father's house, 13914 Longwood Dr. Willis, TX 77318.
Paranjpe Mahadass Ruemke LLP ("PMR Law") is driven by compassion and focused on results. The firm has helped thousands of clients receive the compensation they deserve in personal injury litigation and business disputes. PMR Law's priority is to provide personalized attention, professionalism, and tireless representation. Visit: www.pmrlaw.com.